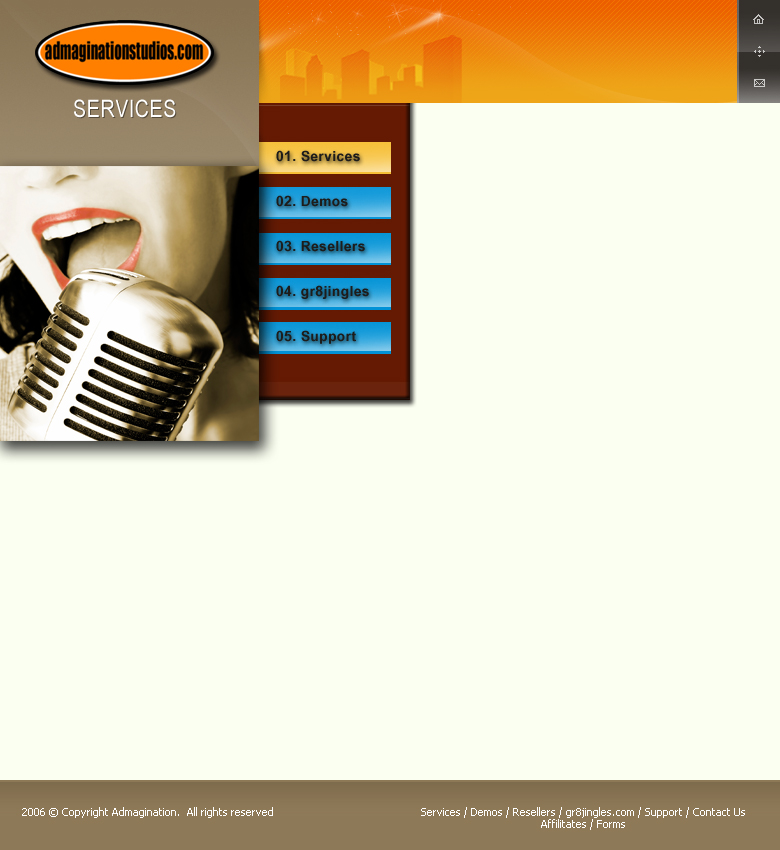 LIVE EVENT PRODUCTION / LOGISTICS:
Specializing in:
Corporate Conferences
Christmas Productions
Trade Shows / Expos
Motivational Shows
Political Conventions / Inaugurals
Festivals
Imagine a company that can take your ideas, your thoughts, your dreams and turn them into a once in a lifetime event. An event that the attendee will talk about for months, that sponsors will be lining up to be a part of, that will motivate and help change lives . . . that company is Admagination!
Want to open your conference with something a little more 
"wow" than a someone tapping on a mic and saying "Good morning
...is this thing on?"... Try a custom multi-media from us at little or 
no extra cost (click below to view to samples.  Note: You must have
Windows Media Player and QuickTime to view the different videos)
(click on any image for a larger view)