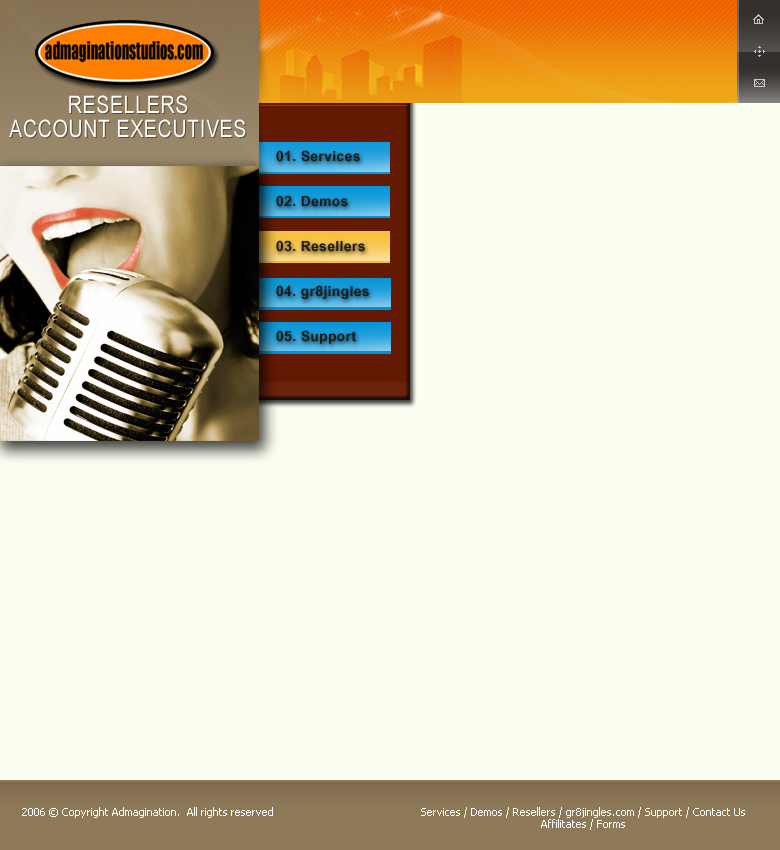 ACCOUNT EXECUTIVE BENEFITS PROGRAM
We understand the value of having a great relationship with Account Executives and Ad Agencies. We offer the most progressive commission program in the industry!
Q: Why you would want your clients to have a custom jingle package
On the average, a local or regional advertiser buys 65% more inventory than a client without a jingle package (source: RAB).

With a custom jingle package, you can create campaigns quicker because you already know how to format the production. You don't have to re-invent the wheel each time.

Clients with a custom jingle enjoy more branding in the market which translates into more business. They see that it was you that brought the tool to them as a service.

A typical jingle package runs for 2-3 years. Spread across 36 months, the cost of a package is $53 dollars per month!
WE SUPPORT YOU WITH GREAT TOOLS!
By going to our support link, you'll find all the tools you need to present, demonstrate and sell a custom jingle package:
Questionaires
Work Sheets
Package Descriptions
Admagination information
Sales Tips, Quotes, Industry information
Demo Download

THE SIMPLE COMMISSION MATH:
Package cost: $1895
First Package: Flat Fee ($200 to you)*
Next Package: 20% ($379 to you)*
Next Package: 30% ($568 to you)* **
* 6 month sales cycle, starting with receipt of first production deposit
** Remaining packages in sales cycle capped at 30%
Commissions paid upon receipt of final balance. No commission paid on straight studio hours or packages that are up-sold by an agency.